I EXPLORED COPENHAGEN'S ANARCHIST FREETOWN. HERE'S WHAT I FOUND
Tags:
USA
I EXPLORED COPENHAGEN'S ANARCHIST FREETOWN. HERE'S WHAT I FOUND published by Evanvinh
Writer Rating: 5.0000
Posted on 2016-03-22
Writer Description: Evanvinh
This writer has written 733 articles.

FREETOWN CHRISTIANIA is a self-proclaimed neighborhood near the center of Copenhagen.
To put it bluntly, this destination may be known by foreigners, as well as locals, as the place where the sale and use of marijuana is legitimate (although not legal). But, what many don't know (or haven't chosen to explore) is that behind the infamous "Green Light District" is a collective community, with markets, organic restaurants, a horse stable, and a school/community center for children.
I explored this neighborhood on a gloomy February afternoon. After making my way through puffs of smoke, I found myself captivated by the most colorful and extensive example I have seen of the social model to reduce, reuse, and recycle.
The forward-thinking, liberal community was originally started in 1971 by squatters who took over former military barracks. It has changed greatly since then, but still remains a unique aspect of Copenhagen culture.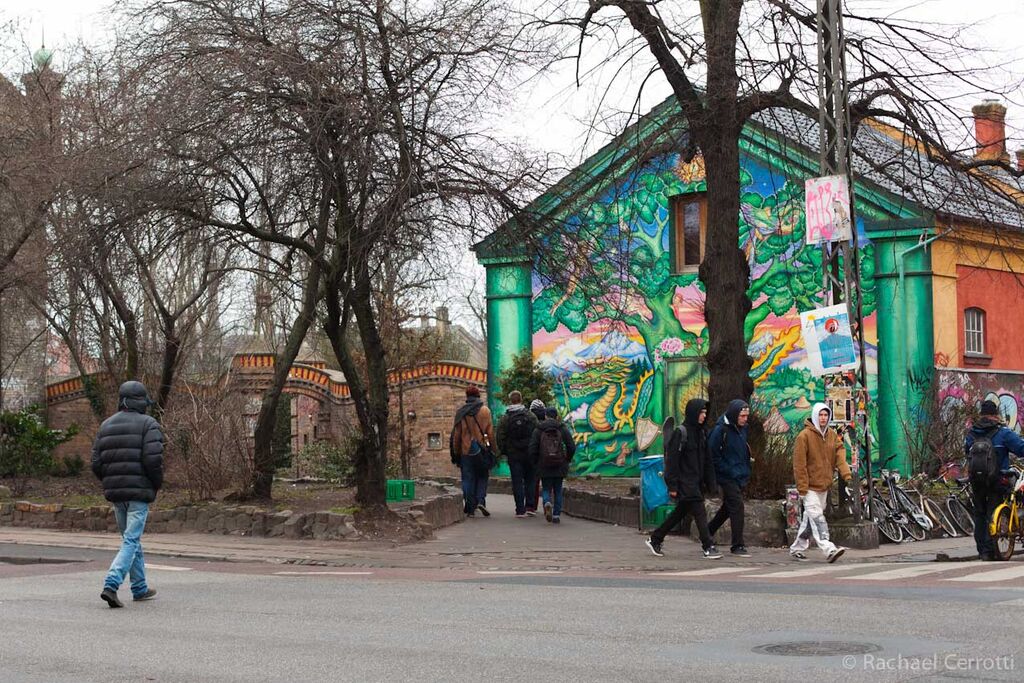 1
Welcome to Freetown Christiania
A quick bus ride away from Copenhagen's Central Train Station is Freetown Christiania — a self-proclaimed autonomous neighborhood.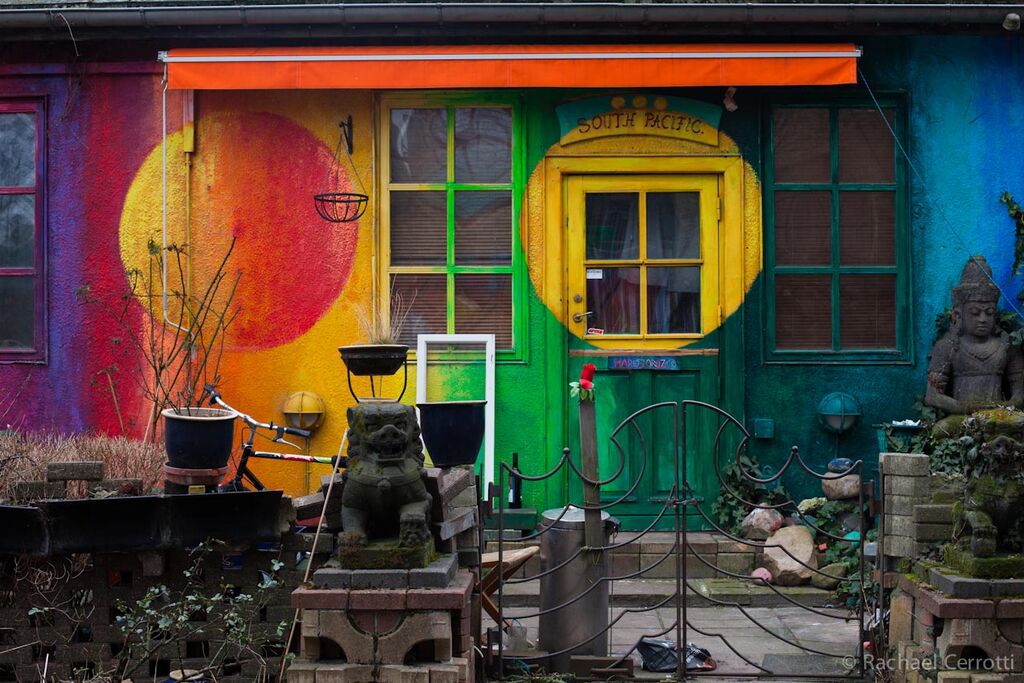 2
Welcome to the neighborhood
At the entrance of Freetown Christiania, a sign reads that taking pictures is forbidden in the "Green Light District," the part of the neighborhood where the sale of pot is tolerated (although not legal). This rule is enforced and well-respected. Push past the masked vendors and you will find yourself in a bright, collective community (where pictures are once again allowed).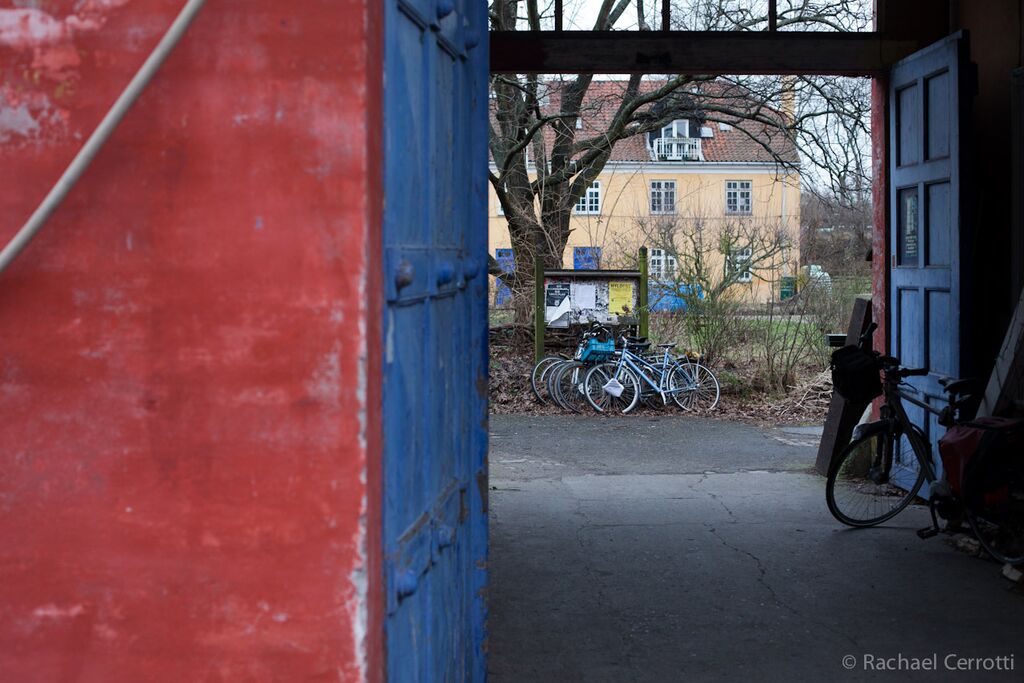 3
Bikes
Biking is the most common form of transportation in Freetown Christiania, no matter the weather.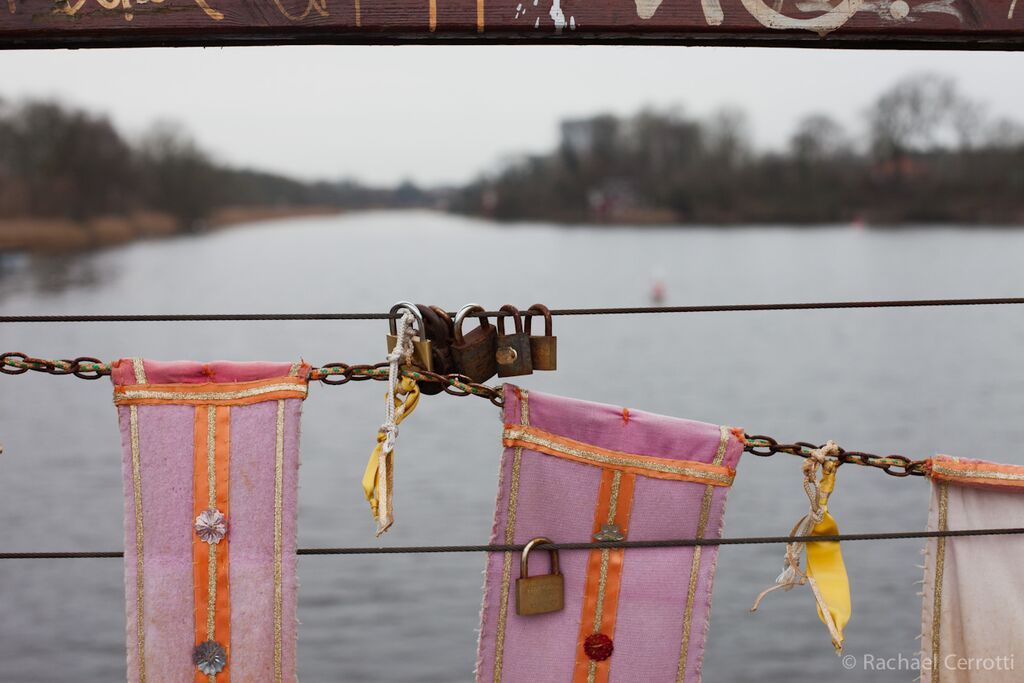 4
By the water
Canals run through the whole city of Copenhagen requiring small, decorated bridges to get from one side of the community to another.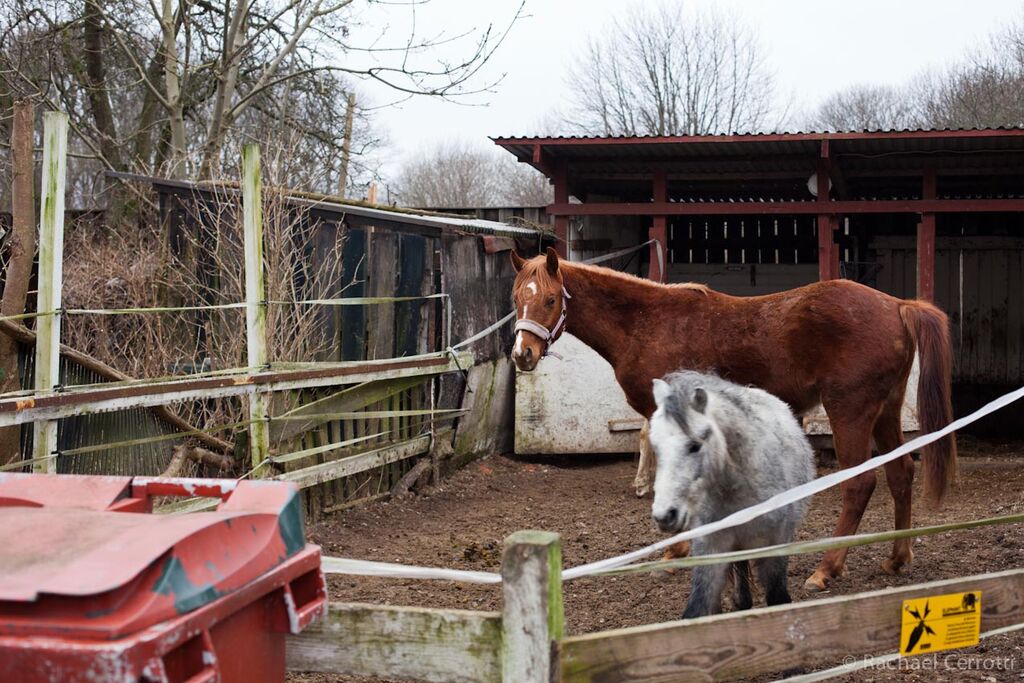 5
Animals
Regardless of the urban atmosphere, basic horse stables are in the neighborhood.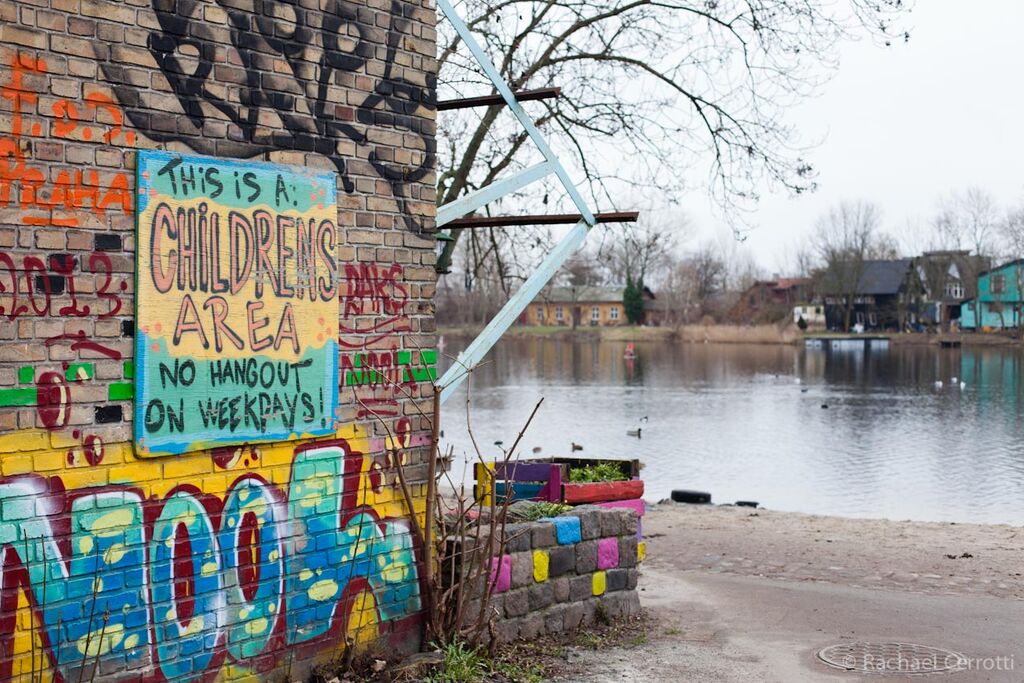 6
Children's area
There is a daycare center and school set up for the children of the 850 families which make up Christiania.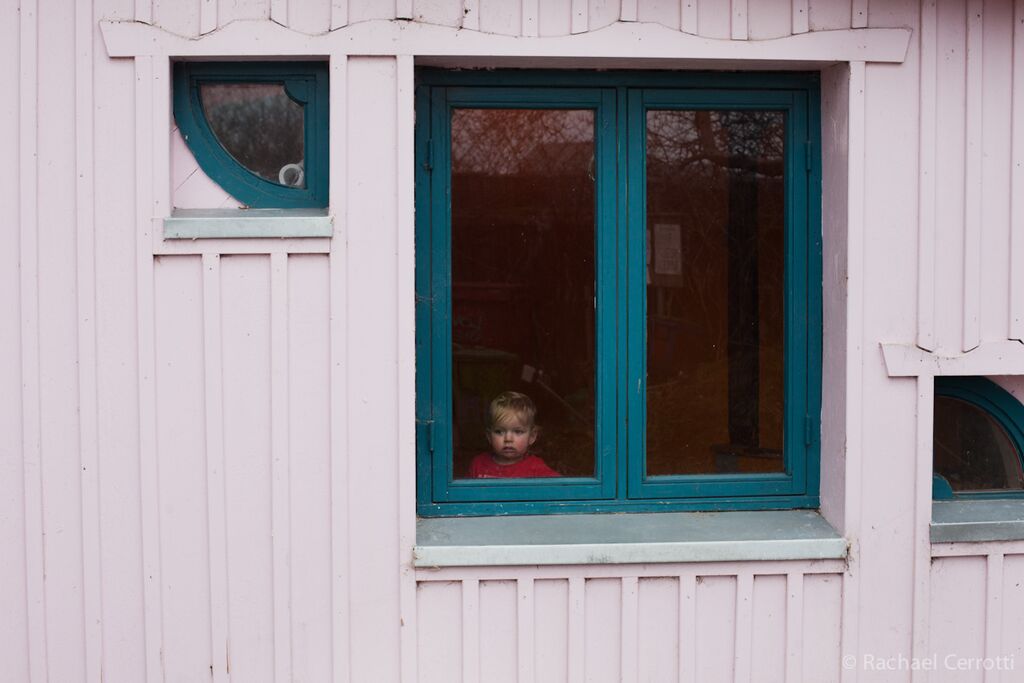 7
Watching the world
A young boy looks through the window of the community's daycare center.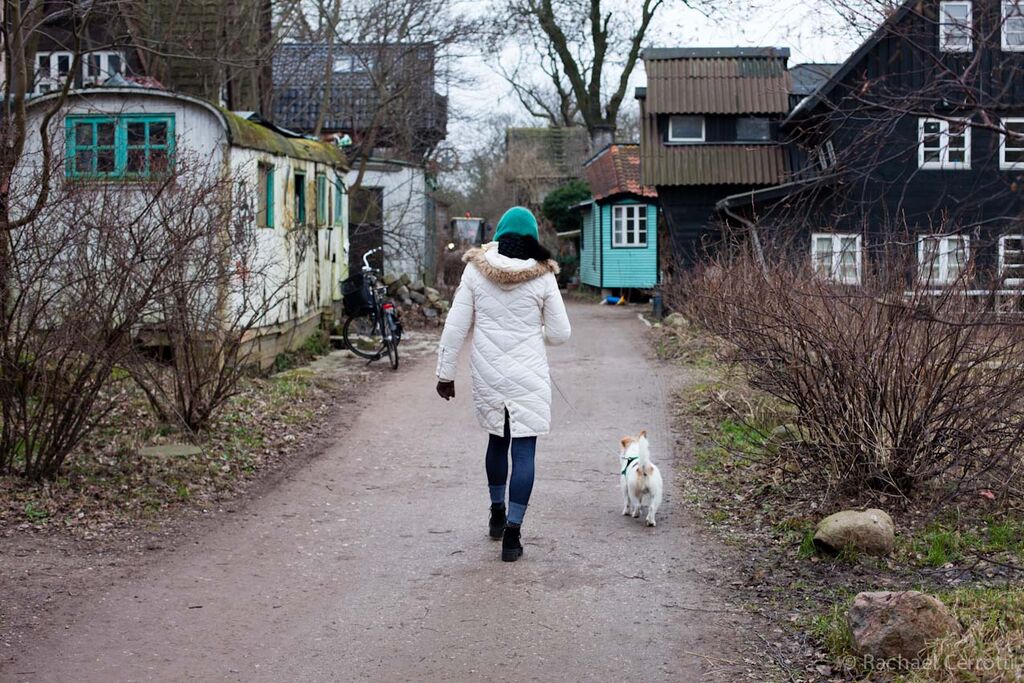 8
Walk the dog
A woman walks her dog through the streets of Freetown Christiania.
9
Reuse
Plenty of art in the neighborhood is made up of remnants of what most would consider to be trash.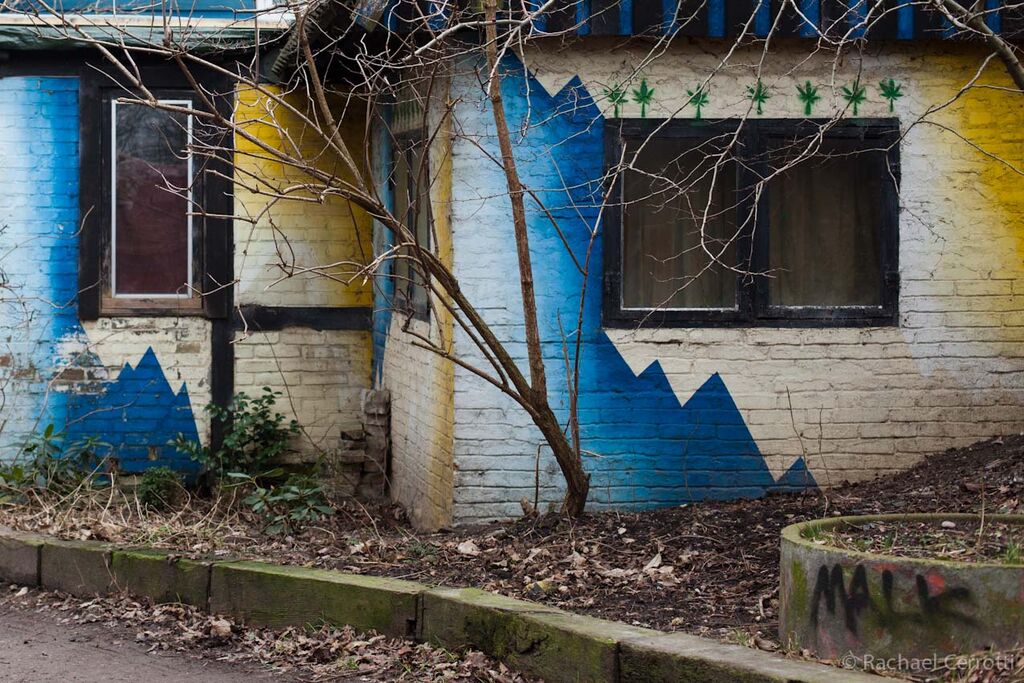 10
Marijuana
There are signs all around the neighborhood that express the community's pro-pot mentality.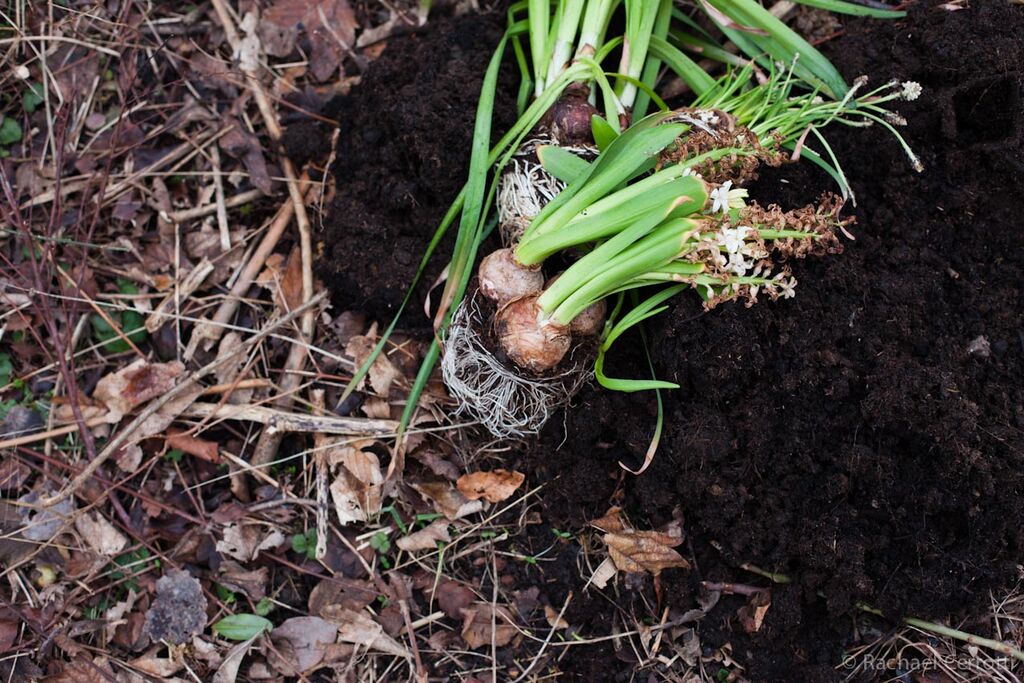 11
Growing organic
Small gardens speckle Freetown Christiania. In the dead of winter, onions are seen on top of fresh soil.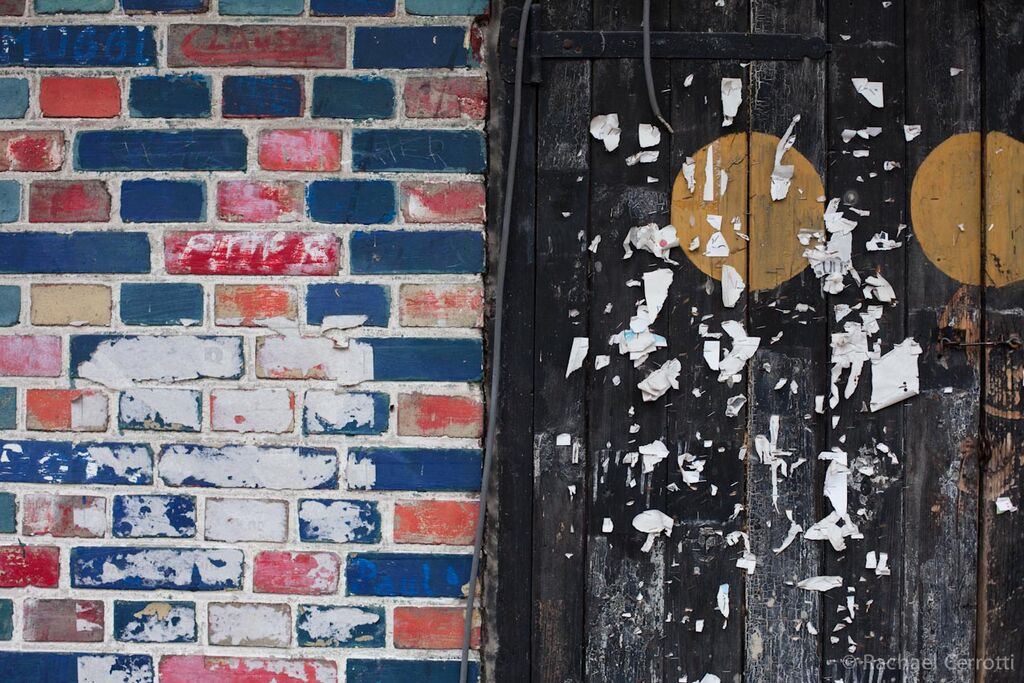 12
Colorful homes
No two homes look alike in Freetown Christiania. The brick walls and brightly colored paint make the neighborhood feel like a modern art museum.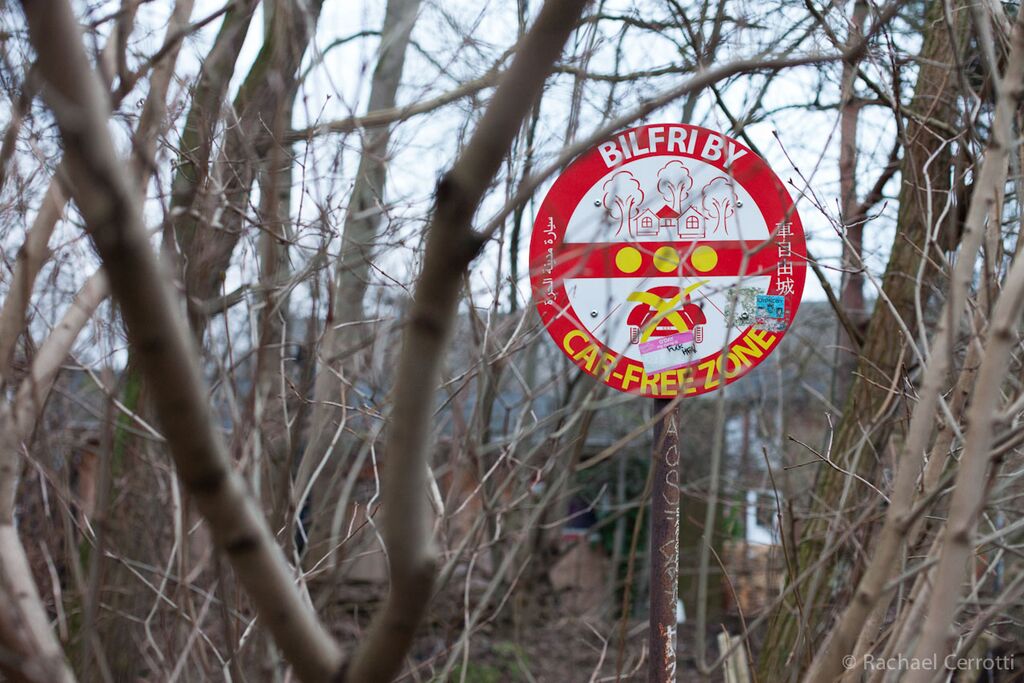 13
No cars
Many of the streets in the neighborhood do not permit cars.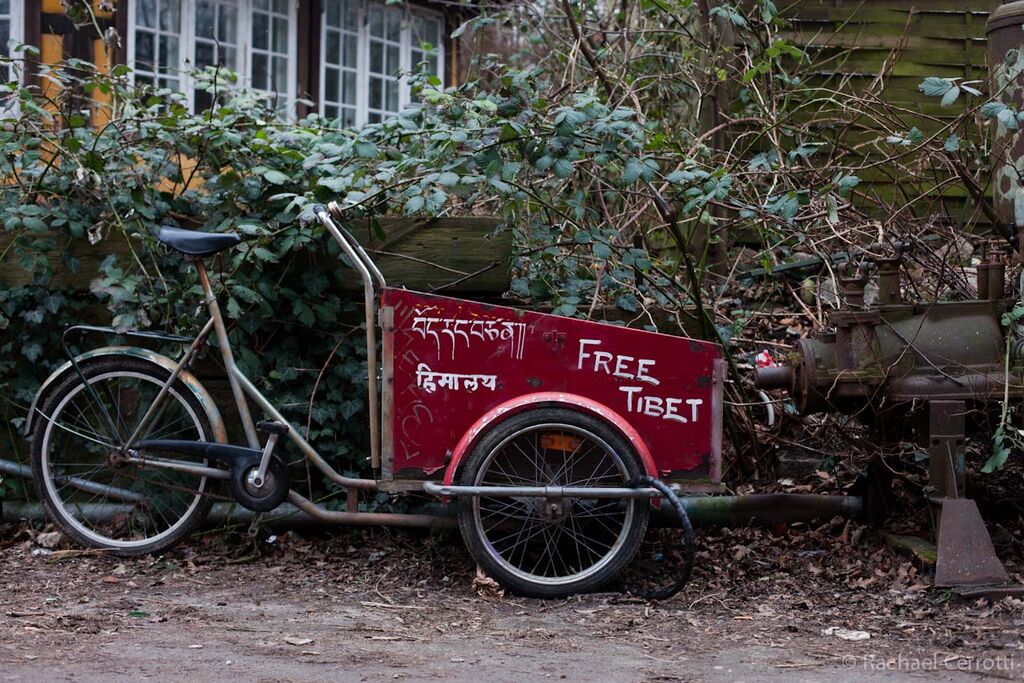 14
Political slogans
Political slogans and liberal ideologies can be spotted within much of the art around the community.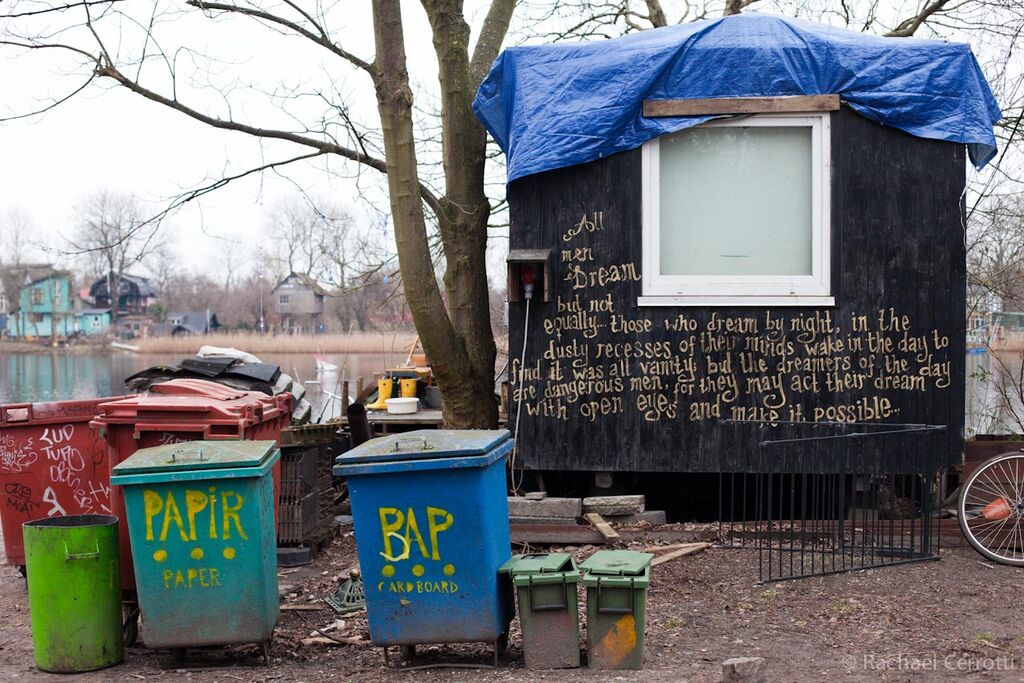 15
Opinionated art
Regular everyday items, including houses and bicycles, are used to express ideology and opinions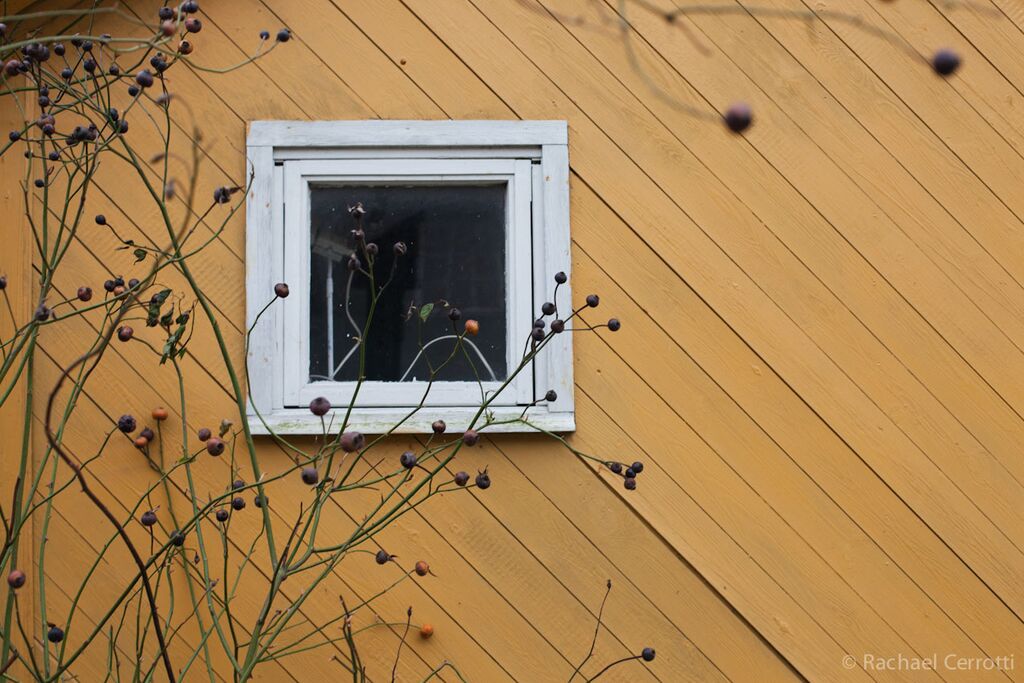 16
Simple beauty
Some homes have a simple beauty with bright color and natural decor.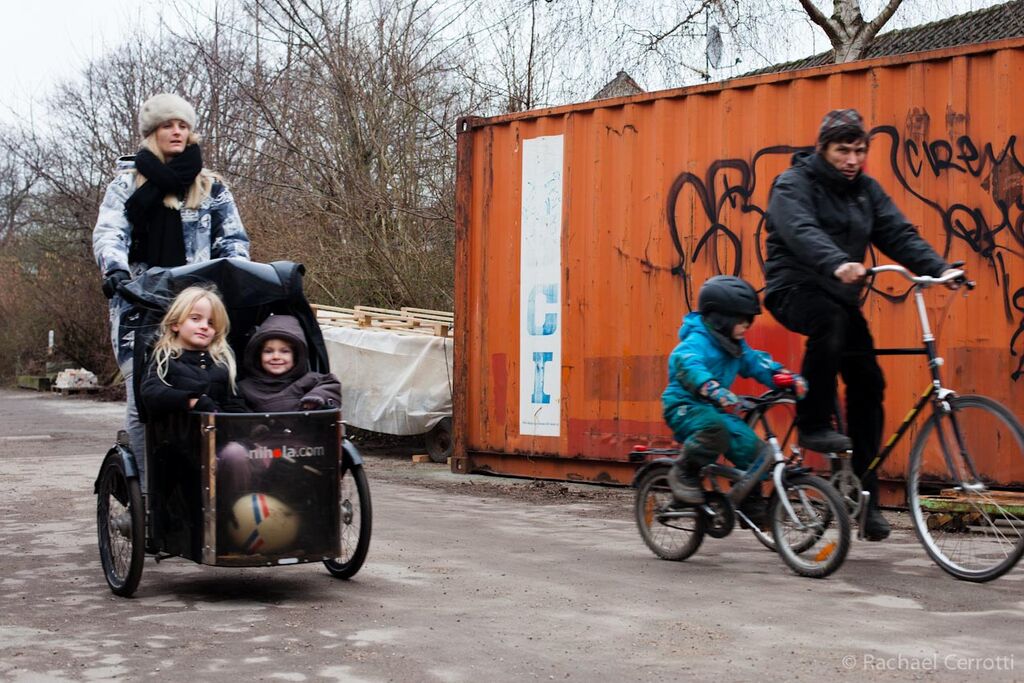 17
Family life
Families bike through Freetown Christiania paying very little attention to tourists.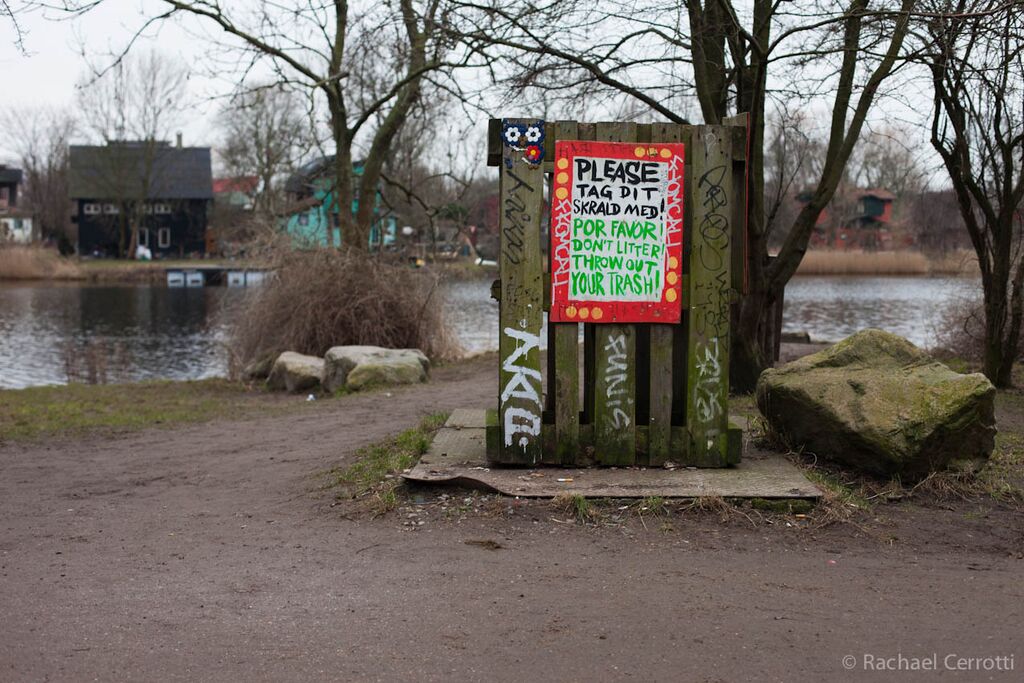 18
Languages
Signs throughout Freetown Christiania are written in many different languages.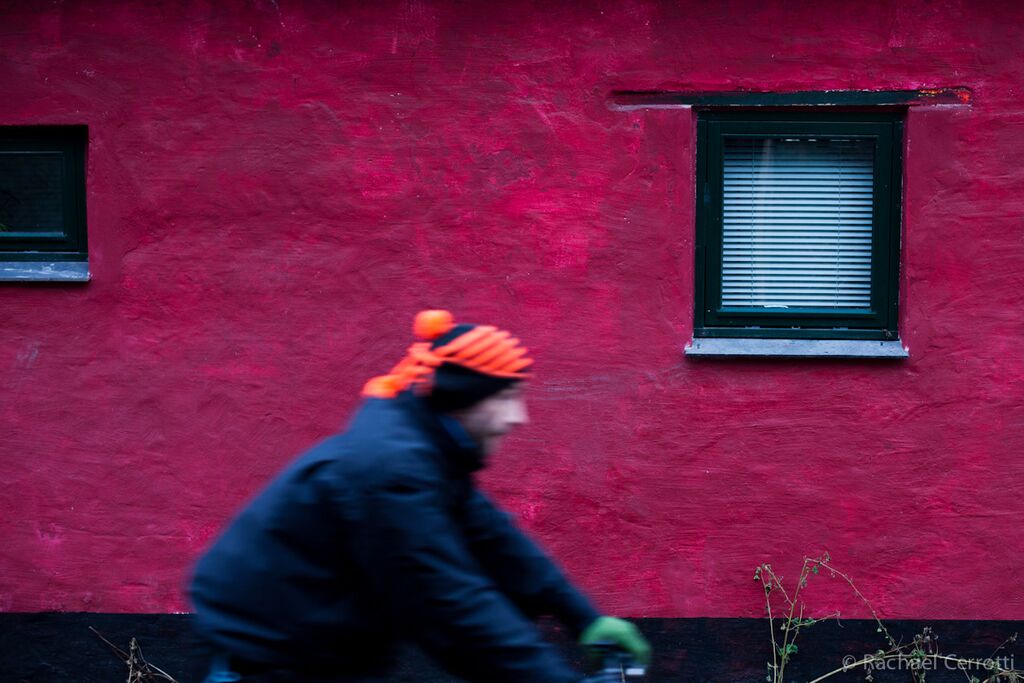 19
Biker
A man, dressed light for the winter weather, bikes through Freetown Christiania.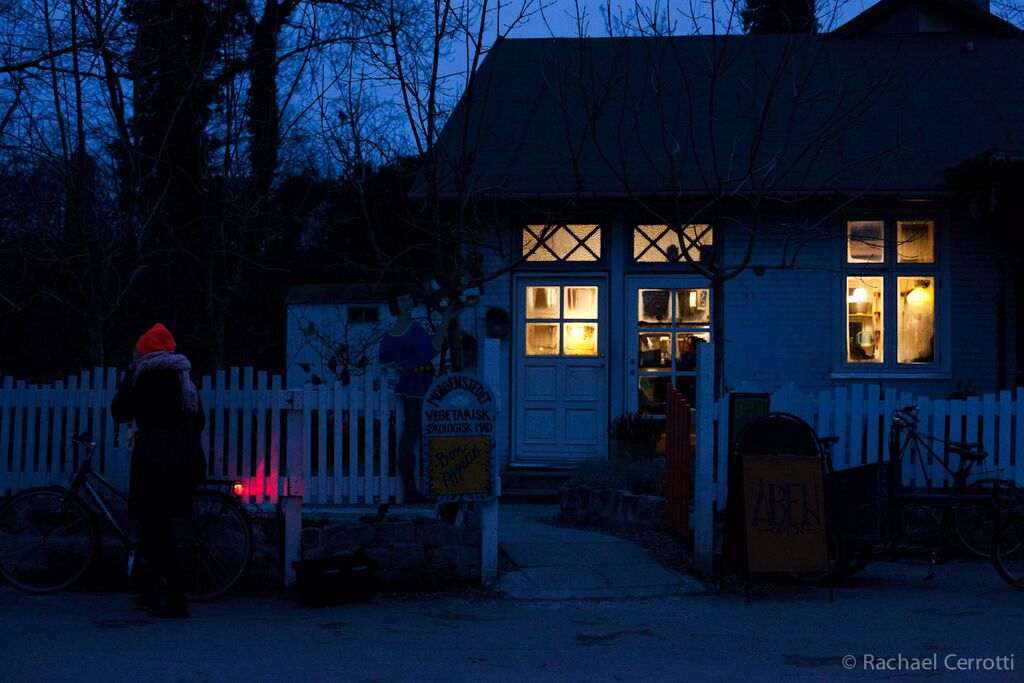 20
Nighttime
In the dark, which arrives in the late afternoon in the winter, the neighborhood has a very different vibe. With few streetlights around, most people head inside to enjoy the Danish concept of hygge — a word that roughly translates to "coziness." Here, a vegan restaurant attracts tourists and community members with its bowls of hot soup and hearty bread.
Tweet
Sources:
http://matadornetwork.com/trips/explored-copenhagens-anarchist-freetown-heres-found/
You have the right to stay anonymous in your comments, share at your own discretion.