The 18 Weirdest Things in My Liquor Cabinet, Ranked By Weirdness
Tags:
USA
The 18 Weirdest Things in My Liquor Cabinet, Ranked By Weirdness published by Evanvinh
Writer Rating: 5.0000
Posted on 2016-03-25
Writer Description: Evanvinh
This writer has written 733 articles.

I'm a man of simple tastes. A nice cold pale ale is my drink of choice, and when I order a cocktail, it's usually rye with a couple extra ingredients. My roommate, though, prides himself on obscure and exotic booze. Our liquor cabinet reflects that with astounding vibrance.
Welcome to Gizmodo's Happy Hour. Substance abuse for nerds.
When said roommate started dating someone who worked for New York's largest liquor distributor, things went off the rails. What had once been a collection of quirky digestifs soon turned into a kaleidoscope of strange and unusual treats. On a weekly basis, I'll come home to some strange new bottle of something. And thanks to some international trips and wild rooftop parties, we've acquired even stranger stuff.
I recently opened up our cabinet of curiosities for the sake of fun and information and photography. Below, you'll find these silly spirits ranked from weird to weirdest.
18. Tanqueray No. TEN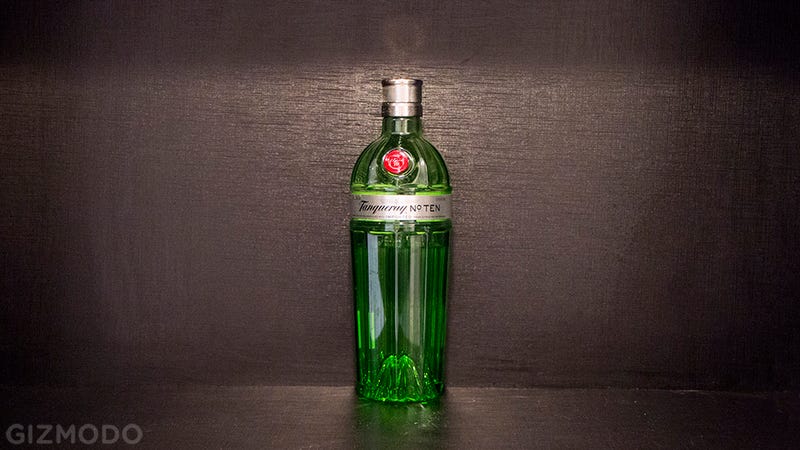 It's gin. Unlike the more common Tanqueray London Dry Gin, the No. TEN variety features citrusy botanicals that tone down the juniper flavor. It's not that weird, but all gin is weird to me because it tastes like bad perfume.
---
17. Grand Marnier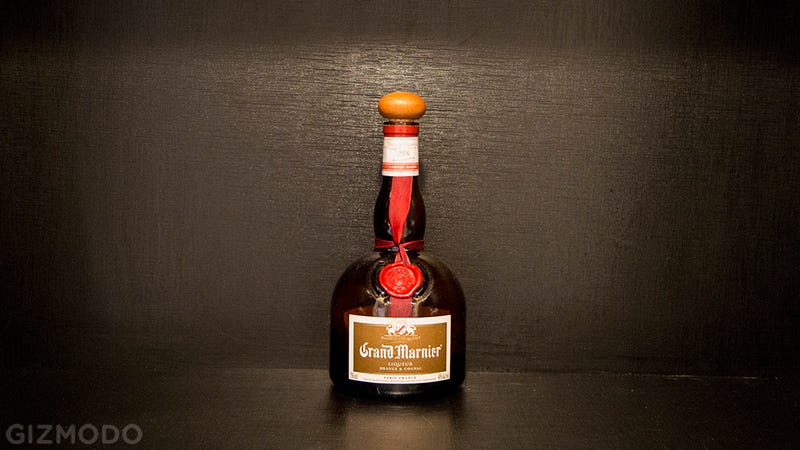 My mom loves this stuff, and yours probably does too. It's basically cognacdistilled with oranges. Grand Marnier is good to have around if you like making cocktails, but nobody really needs it in their liquor cabinet. Besides, this sticky liqueur is definitely not something you want to get drunk on.
---
16. Ketel One 325th Nolet Anniversary Edition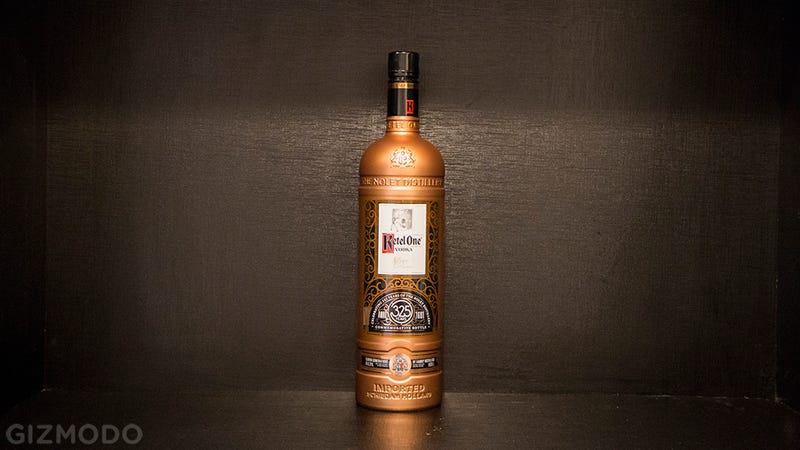 Ketel One is actually made by Nolet, a super old and very famous Dutch gin distillery. I'm pretty sure the vodka in this bottle is just regular Ketel One, but the blinged-out bottle looks expensive so everybody's afraid to open it.
---
15. The Great American Wine Company Zinfandel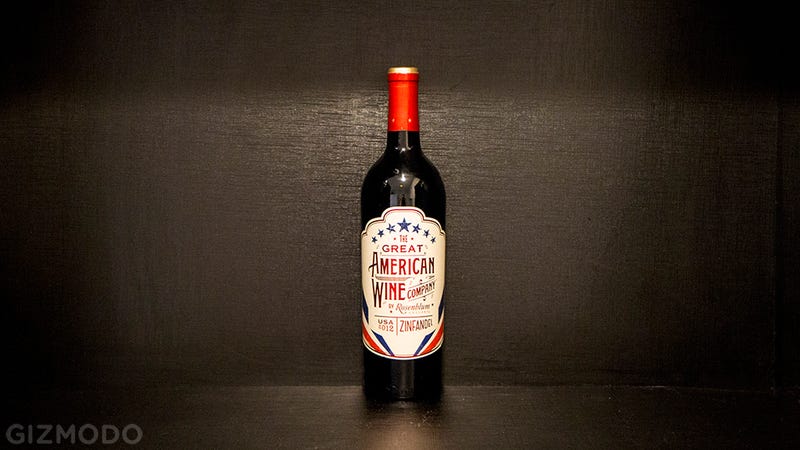 The only weird thing about this patriotic bottle of wine is that it remains unopened. I love zinfandel and might just have to drink it tonight.
---
14. Blade and Bow Bourbon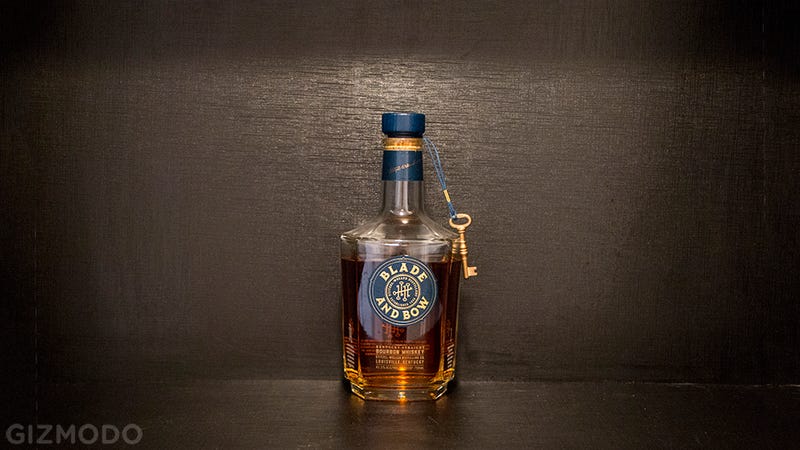 The fact that there's so much bourbon left in this bottle, brought home a few months ago by my roommate, suggests that I'm not supposed to drink it. I also don't understand what I'm supposed to do with that key, so I'm going to continue to steer clear of this delicious-looking treat.
---
14. Lagavulin 16-Year Scotch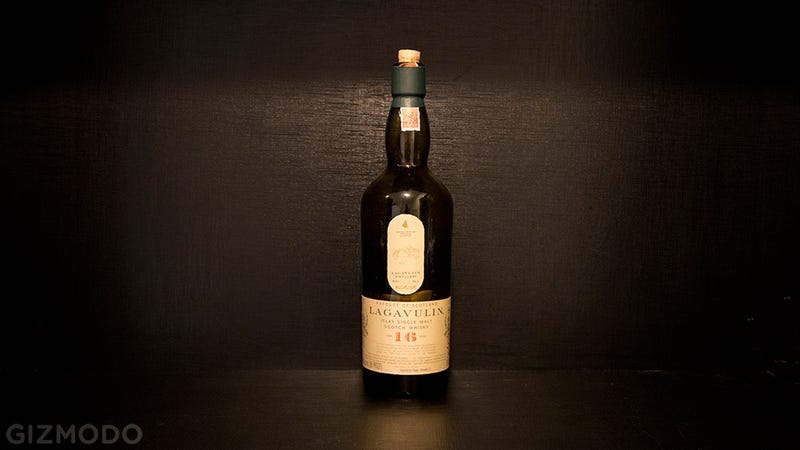 It's weird that this bottle isn't empty. Lagavulin is great smoky scotch, and I have no idea why we're not sipping it every night.
---
13. I.W. Harper Kentucky Straight Whiskey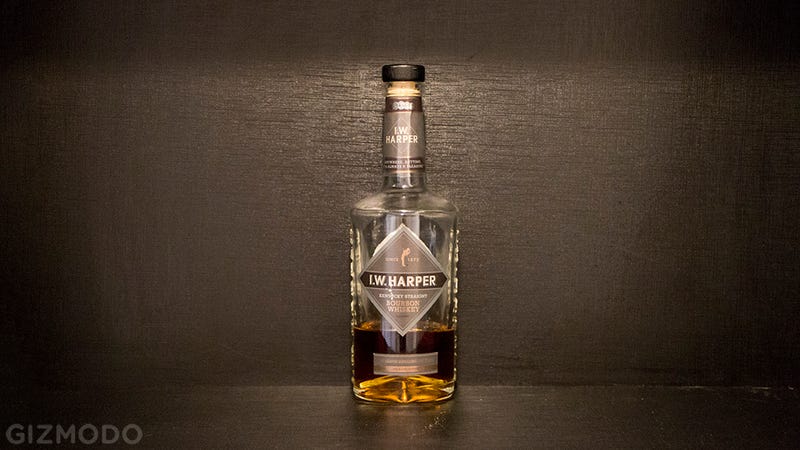 Now I'm realizing it's weird that we have not one but two Kentucky bourbons in our liquor cabinet. I'm from Tennessee and take great offense at seeing a Kentucky creation in my home.
---
12. Amaro Lucano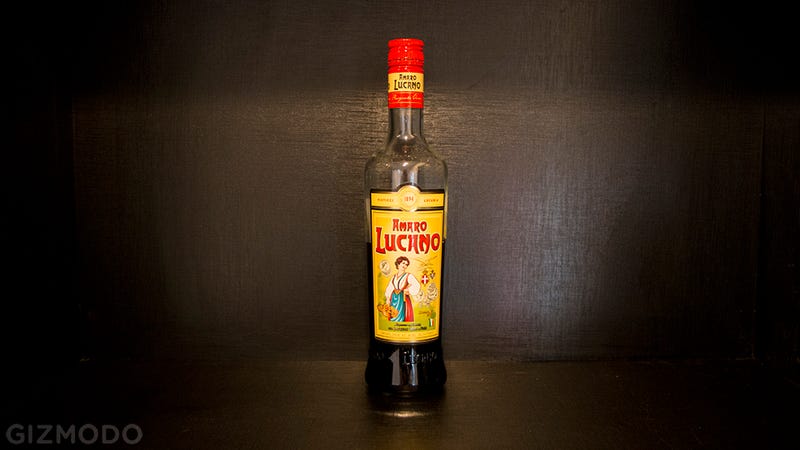 Here's one of those odd digestifs I mentioned above. Amaro is a fancy bartender favorite for adding complexity to cocktails. I think it tastes like medicine that makes you drunk really fast.
---
10. Cynar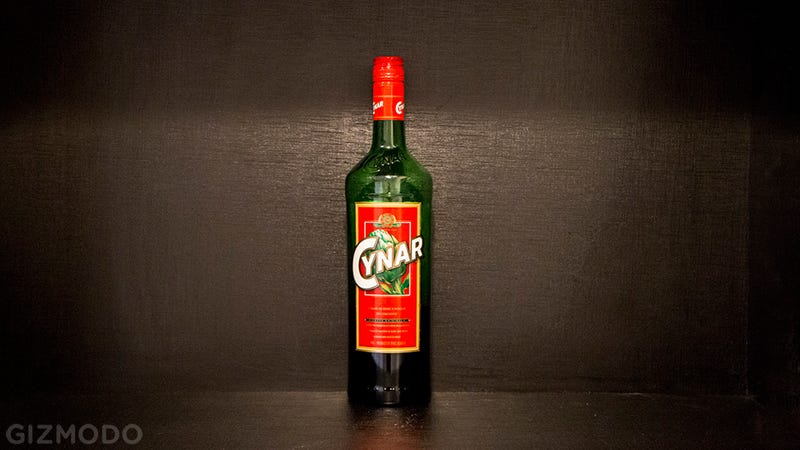 Cynar, another fancy bartender favorite, is a bitter made from artichokes. How do you make booze from artichokes?
---
9. Pimm's Blackberry and Elderflower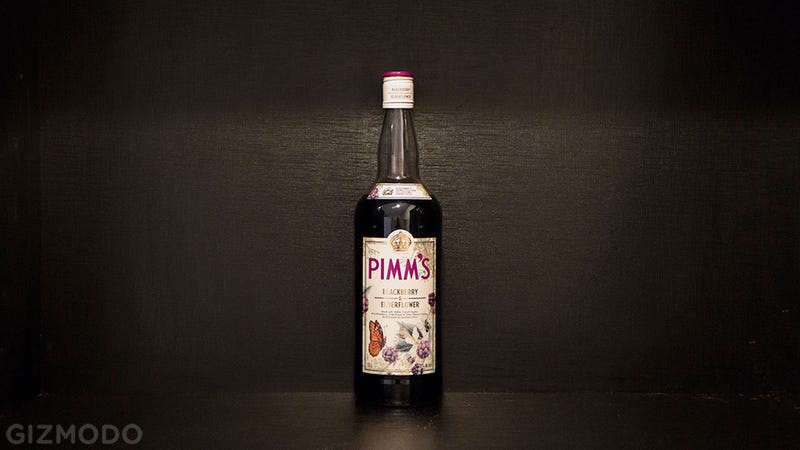 I lived in London for a year and never really understood the whole Pimm's thing. I really don't understand why anybody would want flower-flavored booze. And based on the label, I think this tastes like butterflies.
---
8. Vermouth With Label I Can't Read Good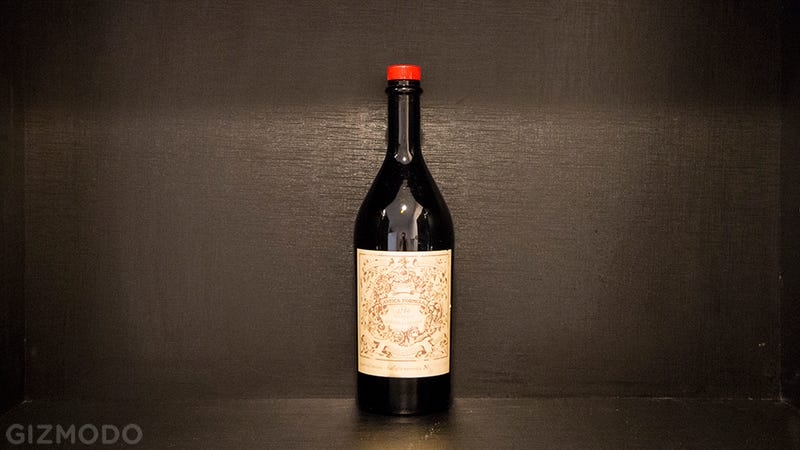 It's supposed to be really good vermouth. Vermouth is disgusting.
---
7. Alipus Baltazar Mezcal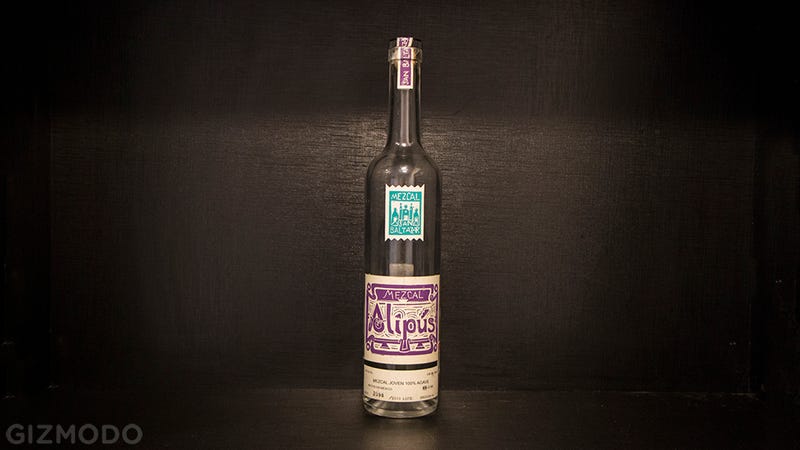 This is great mezcal that I brought back from Mexico last year. I've written about the distillery before. What's weird is that we didn't go ahead and finish it when we had margarita night recently.
---
6. Aalborg Tafffel Aqvivit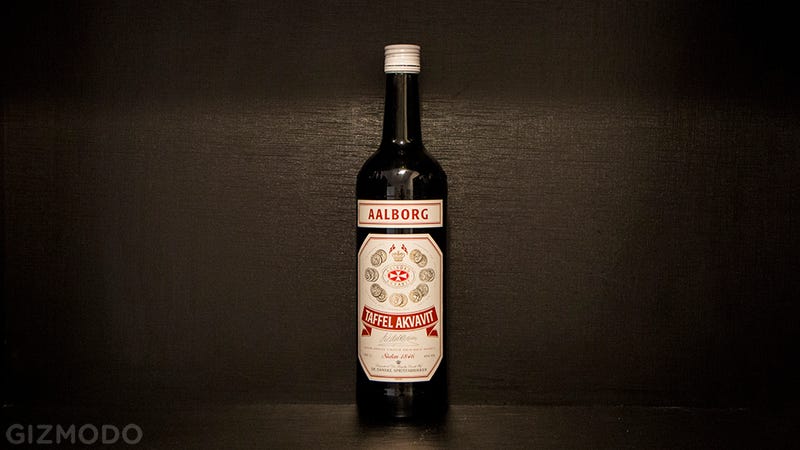 I always thought aquavit was a type of aftershave, for some reason. Then I went to Sweden and bought this in duty free, mainly to see what it tasted like. It's like drinking black licorice in the very best of ways.
---
5. LeMorton Reserve Calvados Domfrontais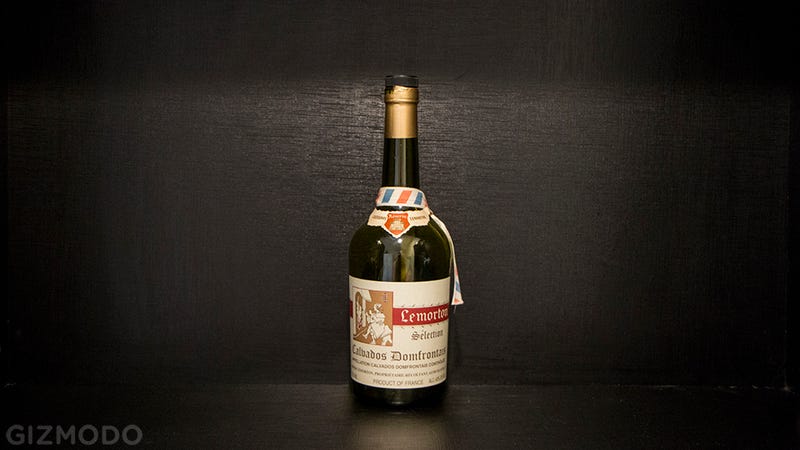 This is some badass French brandy made out of pears. It's incredible. The bottle is empty, and I'm not sure if we're saving it because of that sweet ribbon or because we'll forget the name of it next time we want to buy some.
---
4. Sample — Not For Sale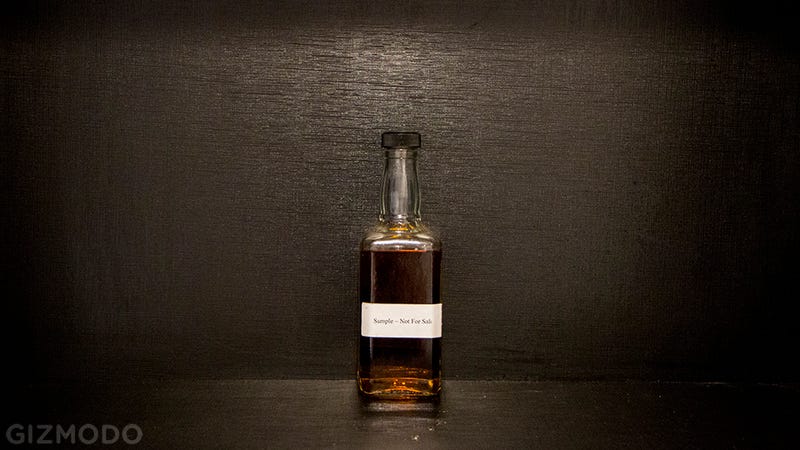 No idea what this is. I tried it once and immediately spit it into the sink. Tastes like leprechaun piss laced with honey.
---
3. Creme de Cassis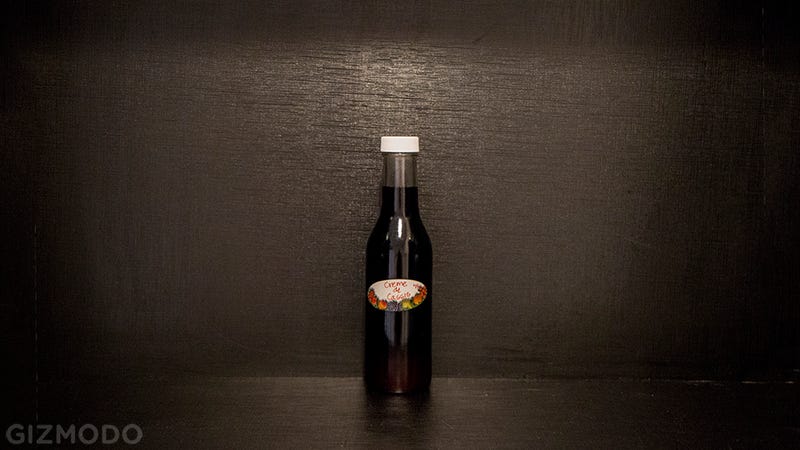 So my roommate's aunt is retired and likes to make jam. I'm 95 percent sure that some of the jam accidentally fermented, and she turned it into booze. We haven't tried it yet.
---
2. Experimental "RAINBOW CIROC"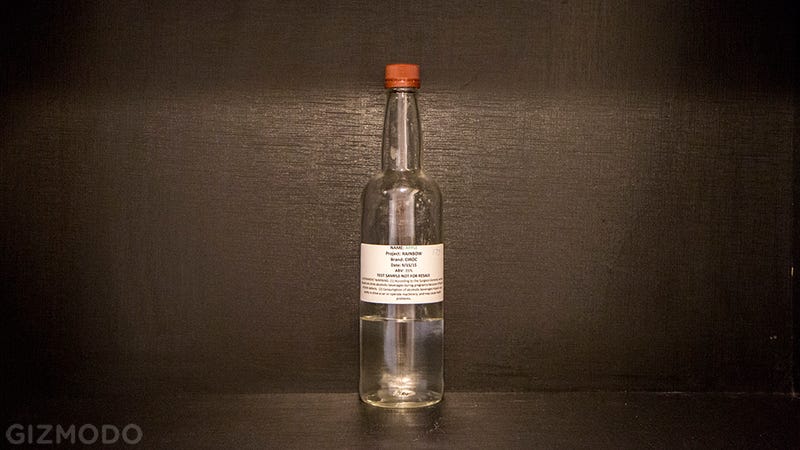 This one's another mystery to me. The label reads:
NAME: APPLE
Project: RAINBOW
Brand: CIROC
Date: 9/15/15
ABV: 35%
TEST SAMPLE NOT FOR SALE
LOL
---
1. Spirytus Zbozowy Vodka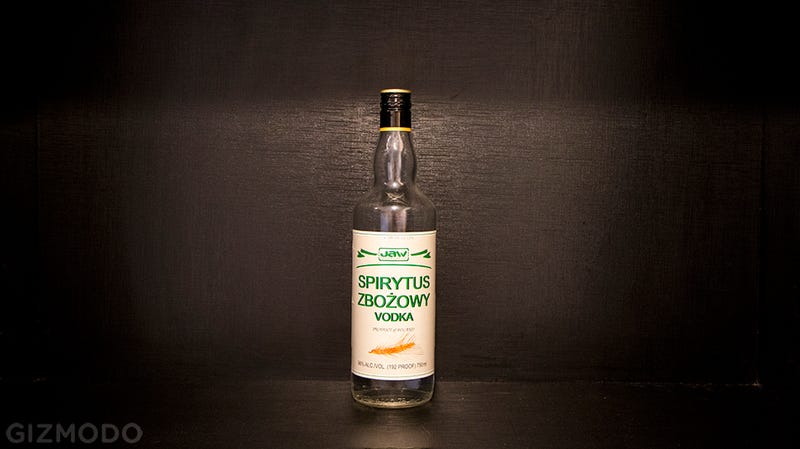 This magically appeared in our liquor cabinet after a party. It's 192 Proof. That's 96 percent alcohol. How is this even legal? And is the person who drank half the bottle okay?
By the way, we only have 18 things in our liquor cabinet. That's it. They're all weird.
Tweet
Sources:
http://gizmodo.com/the-18-weirdest-things-in-my-liquor-cabinet-ranked-by-1767095693
You have the right to stay anonymous in your comments, share at your own discretion.