Adam Driver on filming next Star Wars: 'I can't wait to get on set'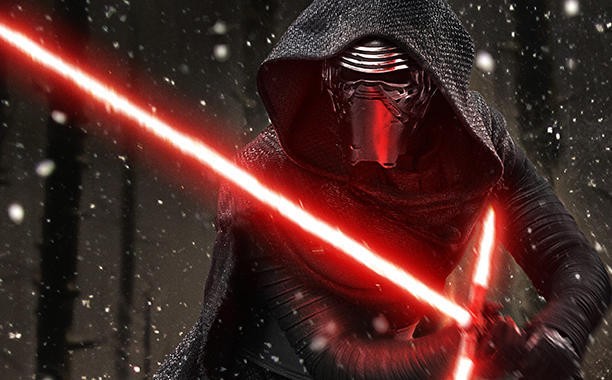 Tags:
U.S.A
Adam Driver on filming next Star Wars: 'I can't wait to get on set' published by Evanvinh
Writer Rating: 5.0000
Posted on 2016-03-31
Writer Description: Evanvinh
This writer has written 733 articles.

By Christopher Rosen
Peace will not wash over a galaxy far, far away by the time the nextStar Wars film arrives in theaters.
Speaking to Entertainment Weekly correspondent Joe McGovern during a special screening of Midnight Special on Monday night, star Adam Driver – who played villainous Kylo Ren in The Force Awakens – teased that the First Order and Resistance are still at odds in the Star Wars universe.
"They're still at war. It's still Star Wars," Driver joked ofEpisode VIII, which is filming now. "They're not at peace."
Set for release on Dec. 15, 2017, the next Star Warsfilm will see its main cast return, albeit with a new director steering the ship: Rian Johnson, who stepped in for J.J. Abrams after The Force Awakens.
"Their temperaments are different," Driver said when asked to compare the two filmmakers. "I feel like there was so many moving pieces in the first one – just trying to solve it and set the vocabulary for what it was. There's a lot of that anxiety is gone, because people have developed a language. I think it's more of a testament to Rian coming into something very established and making it [his own]. I can't wait to get on set, just because he's so unassuming and intelligent and approachable. The script they've come up with is really great."
Driver currently plays an NSA agent in Jeff Nichols' science-fiction chase movie Midnight Special and is still appearing weekly on Girls. But did starring one of the biggest movies ever made change his life?
"I didn't turn into a new person," he said of life post-Force Awakens, which grossed more than $2 billion around the world. "Nothing happened to me. But a lot of people saw it, and that was good. I guess my Christmas is kind of easier now – the toys and things for family. Kids is a big thing: I feel like before parents kept me away from their kids; now it's like, go get a picture."
Midnight Special is out in limited release now in New York, Los Angeles, and Austin, Texas. The expands to more theaters nationwide on April 1.
Tweet
Sources:
http://www.ew.com/article/2016/03/29/adam-driver-star-wars-episode-viii-filming-update
You have the right to stay anonymous in your comments, share at your own discretion.