Hurtigruten's fresh, new interiors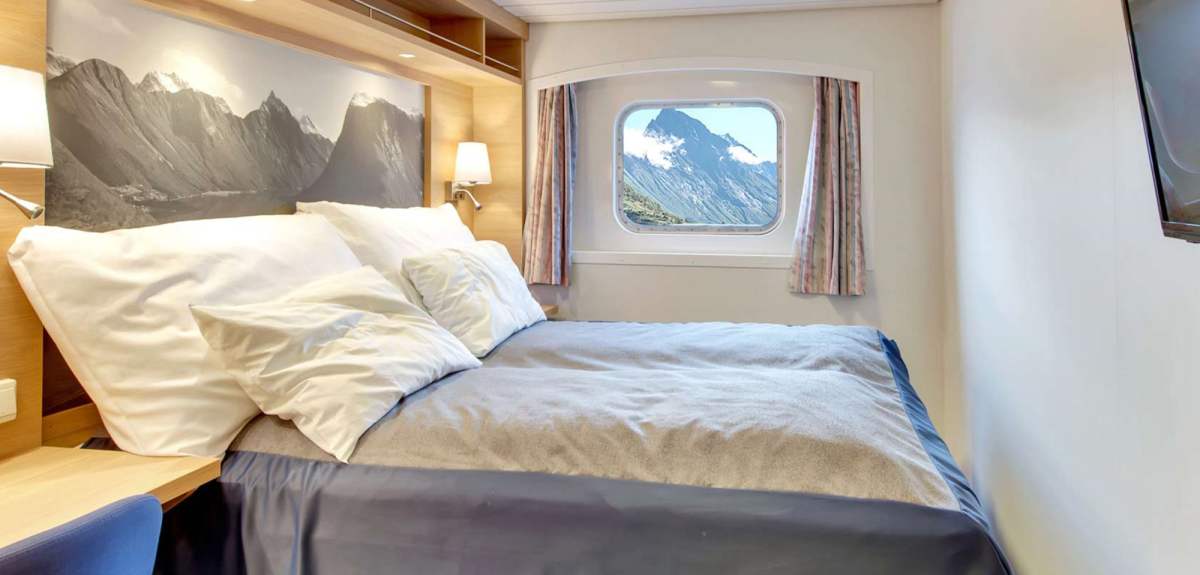 Tags:
USA
Hurtigruten's fresh, new interiors published by Evanvinh
Writer Rating: 5.0000
Posted on 2016-04-01
Writer Description: Evanvinh
This writer has written 733 articles.

Hurtigruten's fresh, new interiors – see video tour
A modern, Scandinavian style inspired by the Arctic climate and waters. Explore Hurtigruten's new fleet.
Over the past 120 years or so, experiencing Norway's long and stunning coastline has become almost synonymous with Hurtigruten's coastal cruises.
Calling themselves an "explorer cruise line," the company also offers polar expeditions and various excursions around the world.
Thanks to their recent success, Hurtigruten are now upgrading and refurbishing their fleet. The first two ships to be totally renewed are MS Kong Harald and MS Polarlys.
Just recently, they released a video tour from the latter, showing off the new interiors:
"The interior reflects the breathtaking coastal landscapes we sail past. We have made it stylish and yet unpretentious. The colours are earthy and from the coast and the sea. Many of the materials are natural, such as wood, slate and leather. Forms originate from nature, and guests will be welcomed by shapes that bear resemblance to for instance fire, waves and seaweed," says Hurtigruten CEO Daniel Skjeldam, in a press release.
The style is modern and Scandinavian, and inspired by the Arctic environments where the ship will sail. It's also tailored for Hurtigruten's Coastal Kitchen concept, where they serve fresh food that they pick up from small, local suppliers en route.
Next up, MS Nordkapp is receiving its extreme makeover to be finished in April, followed by MS Nordnorge in November. They're also upgrading the new expedition ship, MS Spitsbergen.
"Adventure travellers of today are looking for the unique and authentic. By renewing the fleet, we are able to offer a world-class onboard environment that complement what nature put forward outside," says Skjeldam.
Hurtigruten currently has a fleet of 14 ships.
Tweet
Sources:
http://www.visitnorway.com/media/news-from-norway/hurtigrutens-fresh-new-interiors-see-video-tour/
You have the right to stay anonymous in your comments, share at your own discretion.