Georgia Vet With PTSD Is First Person to Be Executed in 2015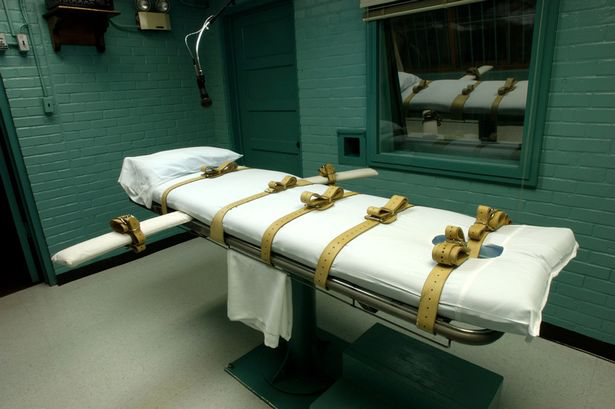 Tags:
USA
Georgia Vet With PTSD Is First Person to Be Executed in 2015 published by Evanvinh
Writer Rating: 5.0000
Posted on 2016-04-03
Writer Description: Evanvinh
This writer has written 733 articles.

A decorated Vietnam veteran who killed a sheriff's deputy in 1998 was the first person to be executed in the U.S. in 2015 after the U.S. Supreme Court refused to hear his argument that the post-traumatic stress he suffered from combat should make him exempt from capital punishment.
Andrew Brannan, 66, was put to death at 8:33 p.m. ET in Jackson, Georgia, the state attorney general's office said, less than an hour after the high court denied his petition without comment.
Brannan's lawyers had argued in court papers that "the very impairments which must now render Andrew Brannan and other combat veterans like him ineligible for execution were trained into them by our government in order to make them better soldiers on the battlefield."
"They should not face the ultimate punishment when the damage done by these experiences contributes to catastrophic violent behavior at home.
"That Andrew Brannan and veterans like him willingly exposed themselves to, and actually endured, the physically and mentally destructive realities of war further sets them apart as a class for whom it is appropriate and necessary to establish a categorical exemption from the death penalty."
Brannan was convicted of murdering Laurens County Deputy Kyle Dinkheller, who had stopped him for driving 98 mph. Dash-cam video showed Brannan dancing in the street and saying "shoot me" before he pulled a rifle from his car and fatally shot the 22-year-old cop.
His lawyers argued in a clemency petition that the jury did not get all the details of his military service and mental illness. Brannan, who received two commendation medals and a Bronze Star, was diagnosed with post-traumatic stress disorder in 1984 and with bipolar disorder a decade later.
He lost a bid for clemency on Monday night, and on Tuesday afternoon he was denied a stay by Georgia's top court, leaving the U.S. Supreme Court as his only hope for a delay.
Brannan's lawyer, Joe Loveland, said he was "profoundly disappointed" by the five-member parole board's decision. "The death of Deputy Sheriff Kyle Dinkheller was a terrible tragedy," Loveland said in a statement to NBC station WXIA of Atlanta. "Executing a 66-year-old decorated Vietnam veteran with no prior criminal record who was seriously ill at the time of the crime only compounds the tragedy."
Tweet
Sources:
http://www.nbcnews.com/news/us-news/georgia-vet-ptsd-first-person-be-executed-2015-n284946
You have the right to stay anonymous in your comments, share at your own discretion.