Twitter cuts off intelligence agencies from data feed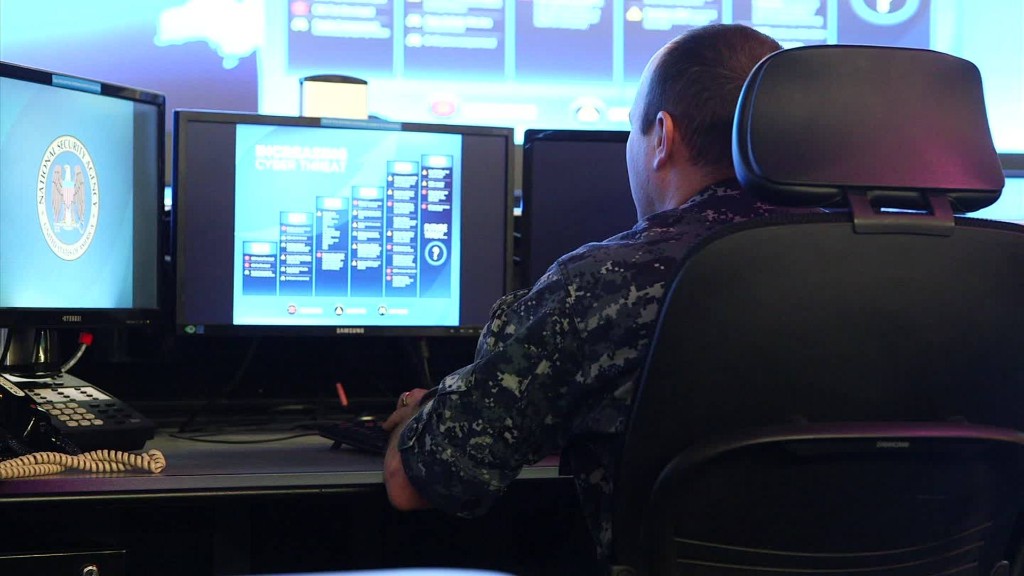 Tags:
USA
Twitter cuts off intelligence agencies from data feed published by Evanvinh
Writer Rating: 5.0000
Posted on 2016-05-11
Writer Description: Evanvinh
This writer has written 733 articles.

Twitter has cut off U.S. intelligence agencies from a data feed that provides real-time information of events around the world produced by Twitter users, including Islamic extremists such as ISIS that are increasingly active on social media.
The service is provided by a company called Dataminr, which also has contracts to provide data to news organizations, including CNN, and investors and government first responders. For instance, Dataminr provided early alerts to the terror attacks at the Brussels airport and in Paris.
The cutoff of data by Twitter was first reported by the Wall Street Journal on Sunday night.
Twitter said it was a longstanding company policy to deny data for government surveillance.
"We have never authorized Dataminr or any third party to sell data to a government or intelligence agency for surveillance purposes," Twitter said in a statement to CNNMoney.
Dataminr, which did not respond to requests for comment, uses proprietary algorithms to instantly analyze tweets and send alerts of events and emerging trends. It is not clear whether the data feed that Dataminr had been providing intelligence agencies differs from what it makes available to other customers.
Related: ISIS is getting harder to track
Twitter (TWTR, Tech30) said Dataminr uses the data it gets from Twitter to send alerts to clients for "non-surveillance purposes."
Obviously intelligence agencies don't need Dataminr to read tweets. Dataminr's value is it allows users to look at the entire universe of tweets in a way individual Twitter followers cannot and pull out information that is useful to them.
The CIA would not comment directly on the report.
"We can tell you that the value of open source to CIA's mission has never been greater," said the spokesman. "The open source environment includes many sources of information -- including social media -- that are increasingly valuable in today's world. Open source data has proven critical in providing indications of pending plots by ISIL, al-Qaida, and other extremists and early information on attacks that have occurred."
The CIA is on record as saying that it monitors social media feeds of terrorist groups such as ISIS, also known as ISIL, as a key part of its anti-terrorism efforts.
"ISIL's tweets and other social media messages publicizing their activities often produce information that, especially in the aggregate, provides real intelligence value," said CIA Deputy Director David Cohen in a speech last fall. A new office within the CIA, the Directorate of Digital Innovation, "will oversee CIA's open-source collection efforts to ensure that we make full use of this rich data set," Cohen said.
The Journal reported that Twitter owns 5% of privately-held Dataminr. It also said Dataminr got an investment from In-Q-Tel, a venture capital firm which works on behalf of U.S. intelligence agencies to invest in firms that could provide them with services. But In-Q-Tel's website does not list Dataminr as one of the firms in its portfolio.
The relationship between tech companies and law enforcement and intelligence agencies is fraught.
It was highlighted very publicly by the recent legal battle between Apple (AAPL, Tech30) and the FBI. The issue was whether the company could be compelled to help law enforcement hack into the iPhone of the terrorist responsible for the San Bernadino shooting. Many tech companies, including Twitter, filed legal briefs in support of Apple in that case, which was eventually rendered moot when the government got into the phone without Apple's help.
Tweet
Sources:
http://www.boredpanda.com/funny-presidential-yard-signs-2016-election/
You have the right to stay anonymous in your comments, share at your own discretion.